The Vacation Club is open for registrations! Enrichment classes and sports activities during the February and April vacation weeks.
https://5il.co/1ctja

Freetown Lakeville Campus Programs presents the GRAIS Dodgeball Program with Mr. Lestage:
https://5il.co/1lajh

The GRAIS students on the Superintendent's Roundtable are heading up a drive for donations of new warm hats, mittens, gloves, scarves, and socks! Receptacles will be left in each homeroom for new donated items to be deposited. All items will be donated to local charities.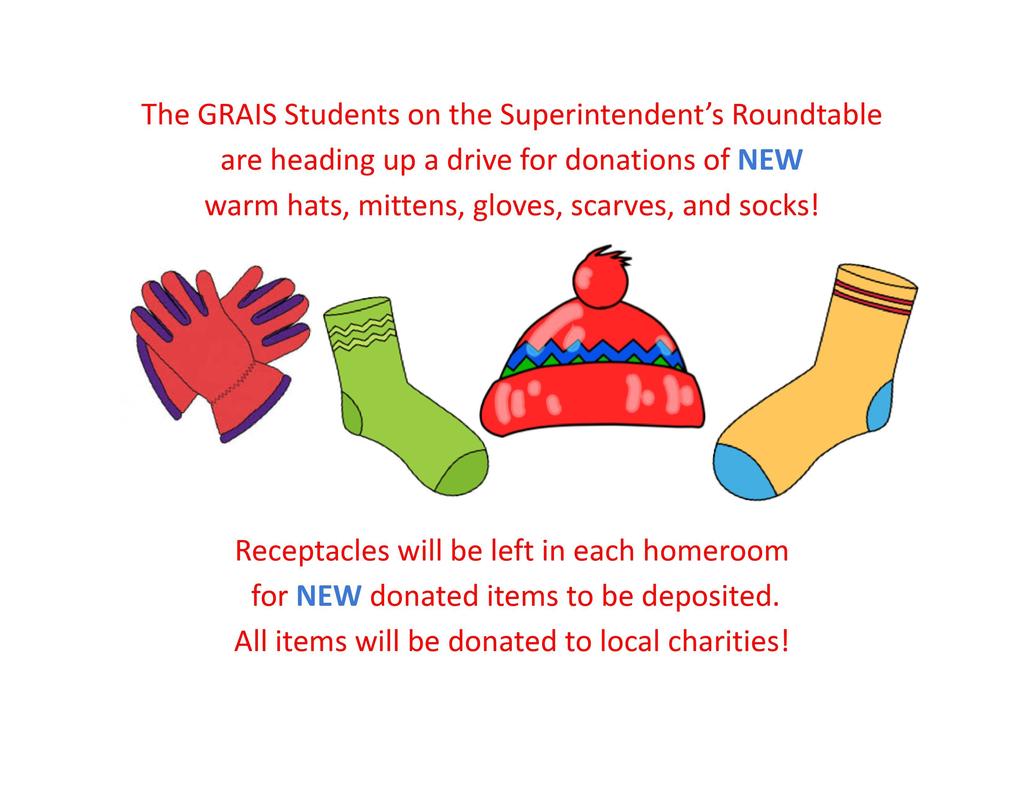 GRAIS Handball Intramurals Program information from the Campus Programs Department:
https://5il.co/1janc